The Role of Economisers in Industrial Heating Systems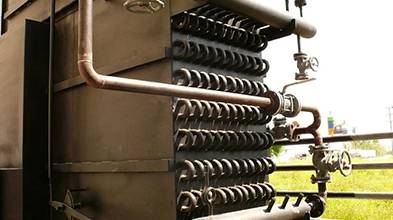 Industrial heating systems are the backbone of various sectors
Providing the necessary heat for processes ranging from power generation and chemical processing to food production and manufacturing. However, with increasing energy costs and environmental concerns, optimizing energy efficiency has become a top priority for industrial facilities. This is where the role of economisers becomes crucial
Economisers offer an effective solution for enhancing energy efficiency in industrial heating systems. By recovering waste heat from flue gasses or exhaust streams, economisers can preheat the incoming feedwater or combustion air, thereby reducing the energy required for heating. This process leads to substantial fuel savings and a significant decrease in greenhouse gas emissions.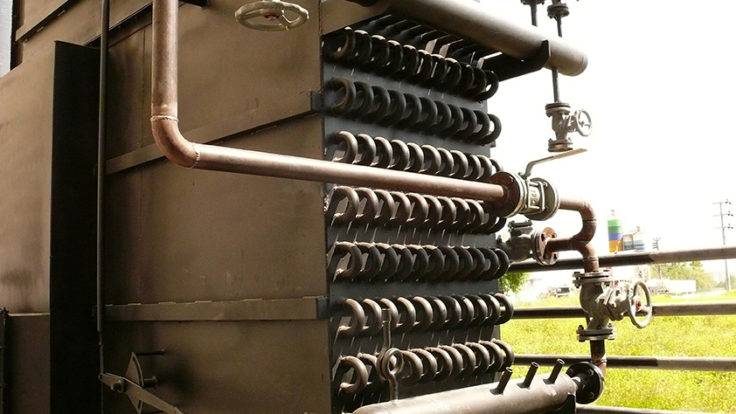 The fundamental principle behind economisers lies in heat transfer. As hot flue gasses pass through the economiser, the heat they carry is transferred to a separate medium, such as water or air, which is then used for heating purposes. By utilizing the residual heat that would otherwise be wasted, economisers maximize energy efficiency and minimize the environmental impact of industrial processes.
Integrating economisers in industrial heating systems offers a wide range of benefits. Firstly, improved energy efficiency translates into significant cost savings for industrial facilities. By reducing the fuel consumption required for heating processes, economisers directly contribute to lower operational expenses, enhancing the overall profitability of the facility.
Furthermore, the integration of economisers aligns with sustainability goals. As energy efficiency improves, the carbon footprint of the facility decreases. This not only demonstrates environmental responsibility but also ensures compliance with stringent regulations governing emissions and energy consumption.
Another advantage of economisers is the extended lifespan of heating equipment. By preheating the feedwater or combustion air, economisers help reduce thermal stress on the main heating components, such as boilers or heaters. This leads to less frequent maintenance, lower repair costs, and increased longevity of the equipment.
Economisers find applications across diverse industries. In power generation, they play a vital role in recovering waste heat from exhaust gases to preheat the boiler feedwater, improving overall power plant efficiency. In the chemical industry, economisers can recover heat from various processes, reducing energy consumption and enhancing productivity. Similarly, food processing, manufacturing, textile, and pulp and paper industries can all benefit from the integration of economisers to recover waste heat and optimize energy usage.
To fully harness the potential of economisers, careful consideration must be given to their design, integration, and maintenance. Factors such as heat source characteristics, temperature profiles, flow rates, and material compatibility need to be evaluated during the design phase. Proper installation and regular maintenance ensure optimal performance and prevent issues such as fouling, corrosion, or leakage.
In conclusion, economisers play a crucial role in industrial heating systems by maximizing energy efficiency, reducing operational costs, and minimizing environmental impact. By recovering waste heat and utilizing it for preheating purposes, economisers provide a sustainable solution for optimizing energy usage in various industries. With the potential for significant fuel savings, extended equipment lifespan, and compliance with environmental regulations, the integration of economisers has become a key strategy for industrial facilities striving for energy efficiency and sustainability.